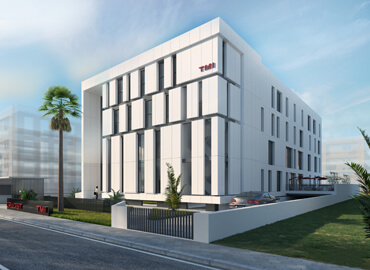 Overview
Since 1987, TMI has been dedicated to helping its customers address the technological challenges facing their businesses. Drawing on the experience and know-how it has developed over the years, TMI assists its clients throughout the entire life cycle of their IT.
Our expertise allows us to support our customers at every stage of their projects while adapting to increasingly specific and rigorous requirements. From the identification of their need, to the integration of the solution and the training of their teams, our turnkey offer makes us a major partner in Tunisia and abroad..
These qualities allow us to react quickly to production imperatives, blocking incidents and other emergencies related to your critical IT in order to guarantee the continuity of your activities in all circumstances.



ISO 9001/2015 :
Our pledge of Excellence
TMI is proud to be awarded the ISO 9001:2015 certification, an internationally recognized standard that ensures that our services meet the needs of our clients through an effective quality management system.
We have developed and implemented our quality management system in order to improve the overall performance, maintain a high-level of quality and strong customer service and to provide a sound basis for sustainable development initiatives..